Director of the Student Legal Aid Office - Syndy Shilling
Ms. Shilling was an undergraduate and graduate student at the University of Maryland, College Park. She received her J.D. from the University of Baltimore School of Law. She has practiced law in and for private law firms, public agencies in the State of Maryland and the federal government. She is a certified mediator and EEO counselor/investigator. She lives in the Annapolis area with her husband and four children.
Graduate Assistant - Katya Murillo
Katya is a PhD student in the College of Education International Education Policy program. She earned her Master's of Science in Education from the University of Pennsylvania and her Bachelor of Arts in Political Science and Spanish from Whittier College. Her research focuses on migration and education within Central and North America. 
Interns
Our Legal Interns are UMD students who are here to help you with your legal matters under supervision of our attorney. They respect your privacy and will not share your visit to our office or any any of the information you share with us. Our Interns are:
Enzo
Irene
Jenna
Joshua
Lindsey
Lisa
Zimi
Student Advocates
Our Student Advocates are UMD students who are here to help you with your University charges, including conduct, acadmic integrity, and Title IX matters. They respect your privacy and will not share your visit to our office or any any of the information you share with us. They can also represent you in University proceedings. Our Advocates are:
Abbey
Arushi
Kayleigh
Leanna
Megha
Michael
Noah
Sajeda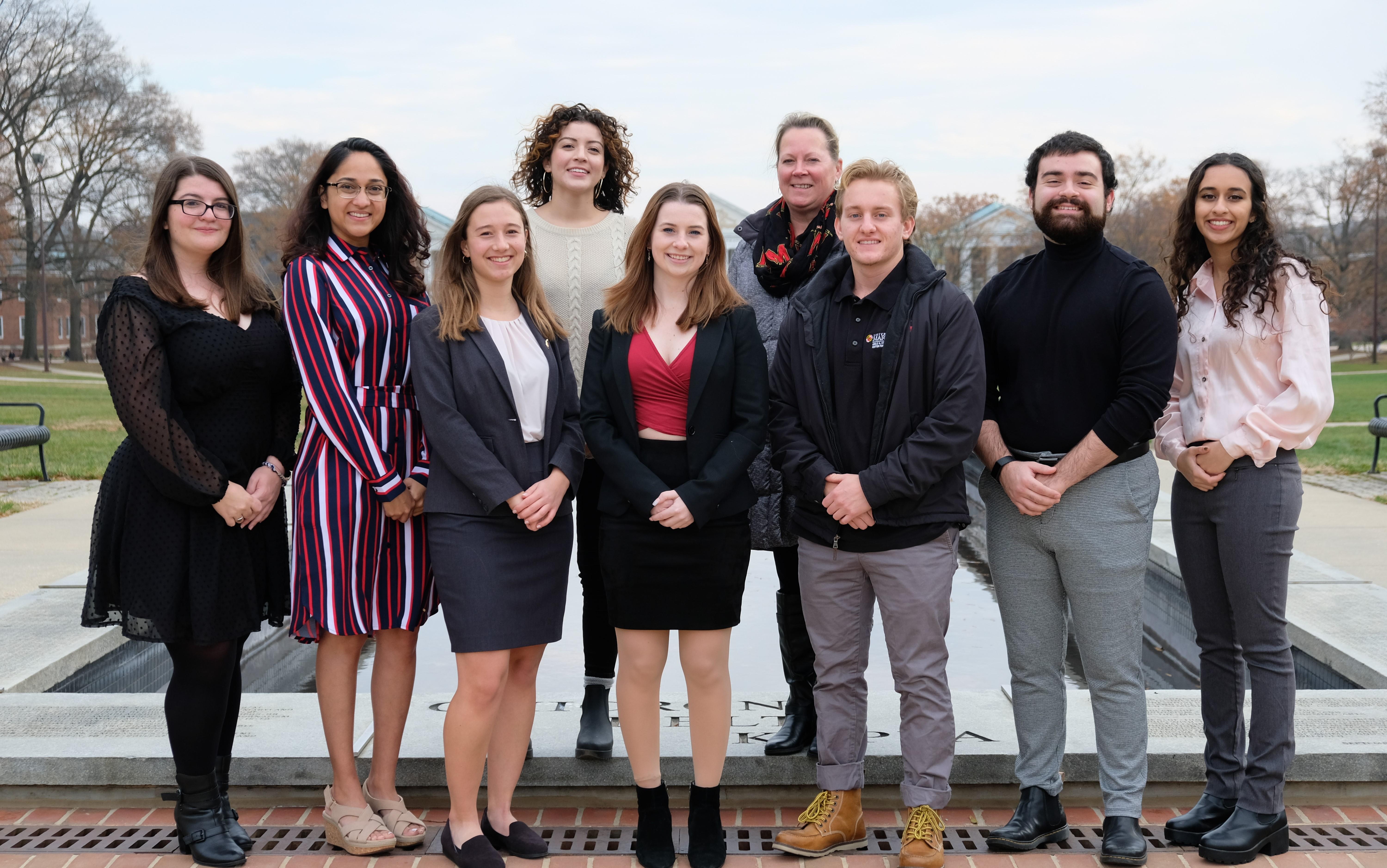 Fall 2021 Staff
Top row, left to right: Katya Murillo & Syndy Shilling
Bottom row, left to right: Abbey, Arushi, Kayleigh, Leanna, Noah, Michael, Megha
(Not pictured: Sajeda)